Dayella Limited enables companies to leverage a single, indispensable partner for developing and deploying integrated Marketing+Tech demand generation programs.
SCALE YOUR MARKETING+TECH.
YOUR TOP LINE REVENUE WILL THANK YOU
SUPERCHARGE YOUR GROWTH
WITH MANAGED MAR+TECH SERVICES
Extend the capabilities of your existing marketing+tech organization with proven growth strategies,
specialized talent and best-of-breed platforms to accelerate and manage growth initiatives at scale.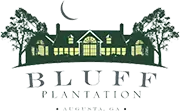 To launch its new brand, Bluff Plantation needed
a powerful and compelling brand narrative.

Unimarket needed a dedicated partner to drive growth and outsource their Marketing+Tech.

AxoGen tapped us to launch ReSensation, a
groundbreaking surgical technique for restoring sensation after a mastectomy.

Vendorin asked us to unify their customer touchpoints and sales tools with a distinctive brand identity.

When the nation's fastest-growing dermatology company needed a marketing strategy, we gave them a 360-degree plan for scaling growth.

When Siemens needed a global e-commerce strategy, we created a roadmap for migrating their transactional relationships to an online storefront.

RiverMend leveraged our Mar+Tech teams to stand up their marketing strategy, demand gen programs and systems from the ground up.

To enter the U.S. Education market, TESSCO asked us to create multi-channel lead generation programs to drive awareness and market share.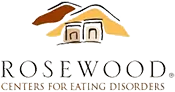 Rosewood Center for
Eating Disorders
We helped Rosewood undertake a major redesign to maintain its position in search as the nation's leader in eating disorders treatment.
READY TO TRANSFORM
YOUR BUSINESS?

Needing a revitalized image, we redesigned
SoftRight's touchpoints to elevate their brand in the minds of prospective software buyers.

We launched a crowdfunding campaign raising $2M and the launch plan that nailed Nervana's early stage growth milestones.

With a clear strategy in focus, we doubled patient volume for the nation's largest provider of LASIK surgery.

Oragenics asked Dayella Limited to rethink its
consumer & professional go-to-market strategies

To stem the outflow of patients to larger markets, we created the strategy to keep them closer to home.

To support a nationwide network of pain centers, we implemented a growth plan that broke records in patient volume and consultations.

We launched an A.I. enabled kiosk system to redirect patients away from the Emergency Room and to a Guidewell branded urgent care center instead.